"Adventure is worthwhile in itself"-Amelia Earheart
When we travel, we often think that we are now set for an adventure and often feel that travelling itself is an adventure as we are actually out of our comfort zone. So whatever we are doing out of your comfort zone can be termed an adventure.
An adventure can be anything which excites you and it needs a bit of bold decision-making as it involves a bit of risk-taking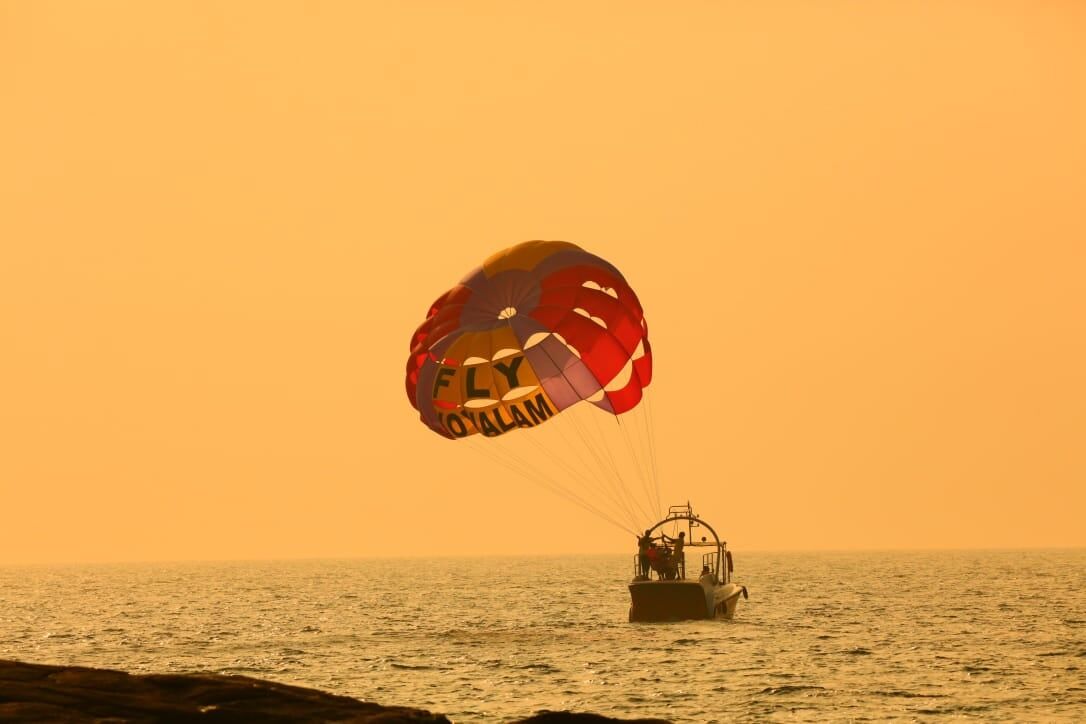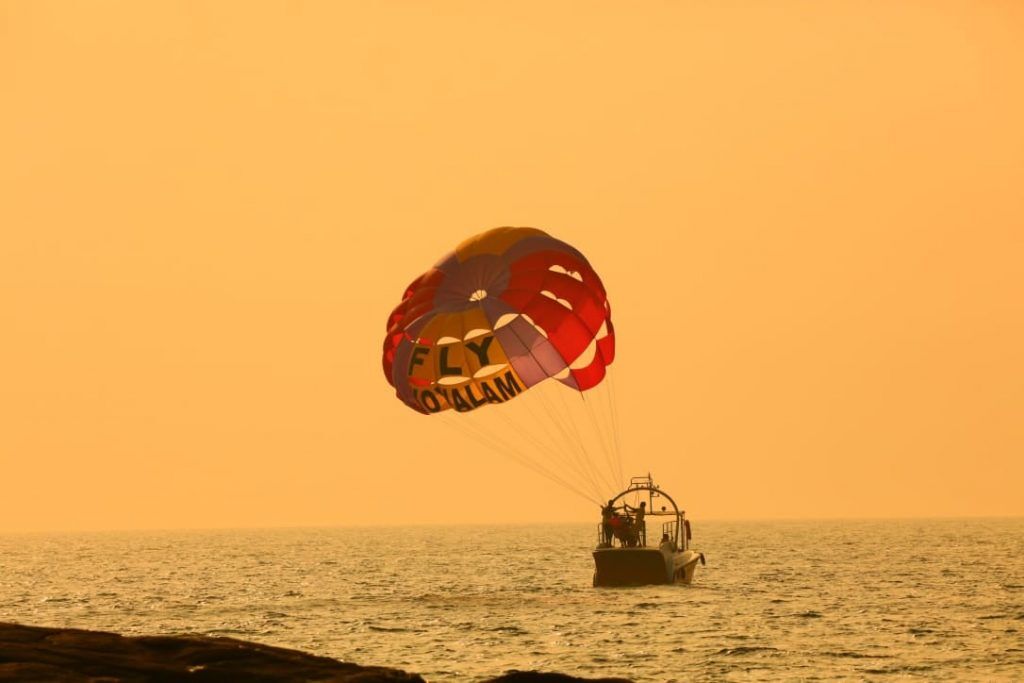 But can you take Adventure as a career option? Are there adventure courses available?
Read on to get to know different adventure courses you can pursue and the career opportunities on offer in the adventure tourism industry
A career in adventure tourism can also be perceived as a career opportunity and a lucrative one as well
let us look at the different adventure courses in India and the different career options in the adventure tourism industry in India.Some of these adventure courses can be done as early as completing class 12.
Adventure sports is also one of the coolest jobs available in the world as it offers international opportunities to travel the world while working
Some of the adventure sports can be done for recreation or as a career. In order to experience adventure sports as recreation, you need to approach an adventure tourism provider in the location you are visiting.
What are the Different Types of Adventure COURSES?
Briefly, adventure tourism can be broadly divided into three types
1. Water-based adventure
2. Air-based adventure
3 Land-based adventure
1 .Water-based Adventure
Water-based adventure activities involve sea ,river or Lake-based adventure activities.
let us look at some of the Water-based adventure activities which are popular in the tourism industry in India
a) Scuba diving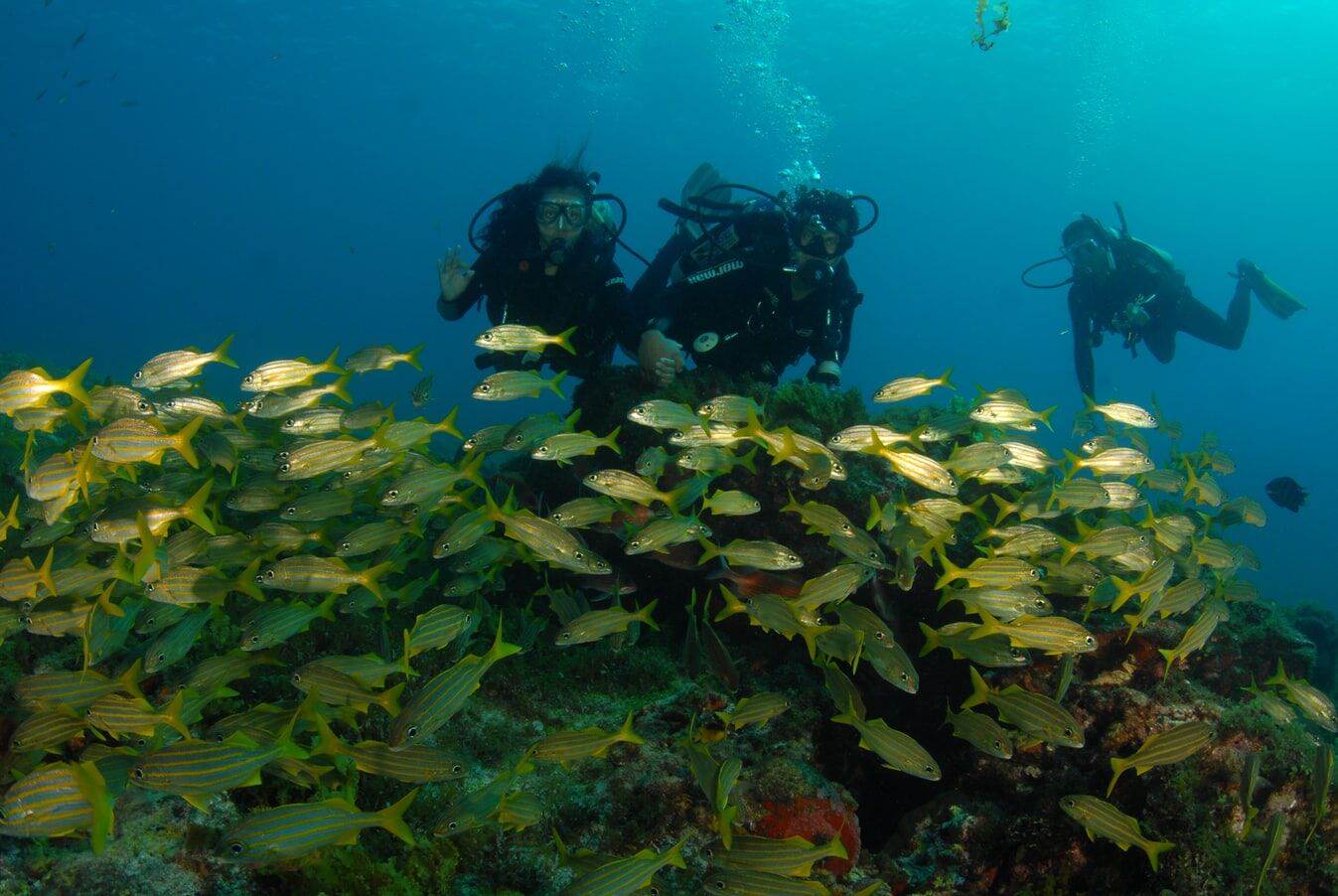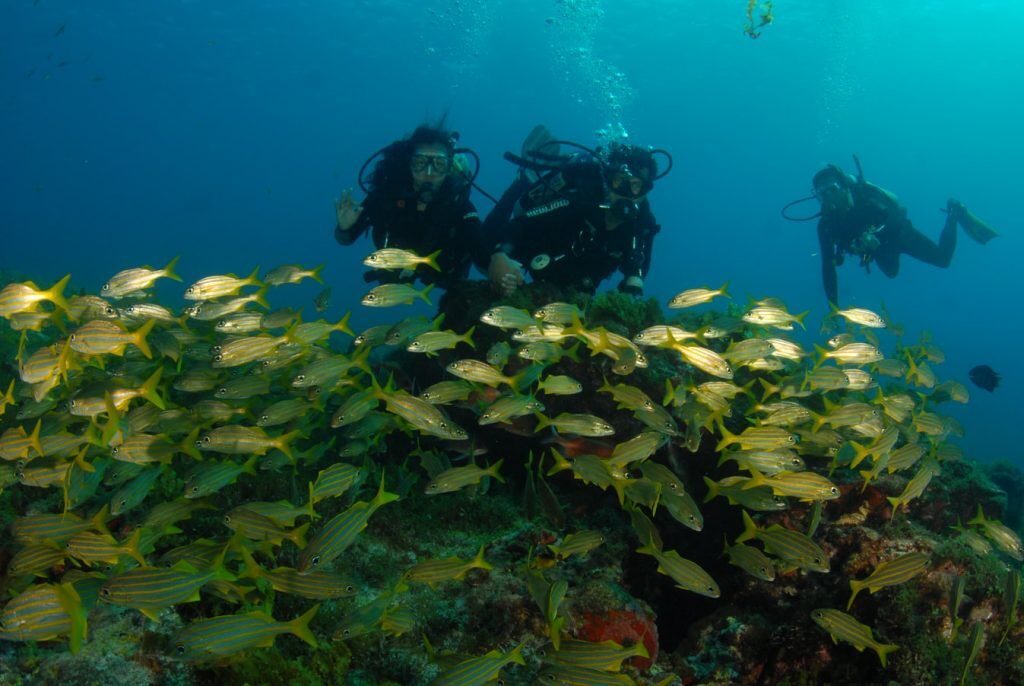 Scuba Diving is one of the very popular adventure activities in India. Scuba diving offers immense career opportunities as well
There are basically three different levels in a Scuba Diving career :
1) Dive Master
Once you qualify as a dive master, you will get a PADI certificate and you are authorized to take guests under the water.
2) Dive instructor
Dive instructors teach diving to Dive master students and they can certify a student as a dive master once they complete the course successfully.
3) Course Director
A course director certifies the Dive instructor once he completes the dive instructor course successfully.
Scuba Diving salaries can range from anywhere between 20,000 to 1 lakh rupees a month and beyond in international locations.
Popular qualification for Scuba Diving is to get a PADI certification. You can get a PADI certificate issued by any PADI authorized diving center in India. PADI is an internationally acclaimed and considered as the passport to your diving career.
As we know Goa is a popular diving destination and we also have a national water sports academy based in Goa who provides certification in scuba diving.
In Kerala, Scuba Diving courses are offered by Bond Safari which is based in Kovalam. They have been training hundreds of students in the past five years and equip them with PADI certificate. They also offer career opportunities to students after they qualify. You can contact Bond Safari Kovalam using their website www.bondsafarikovalam.com
The qualification needed for a Scuba Diving career is just 12th standard
b) Parasailing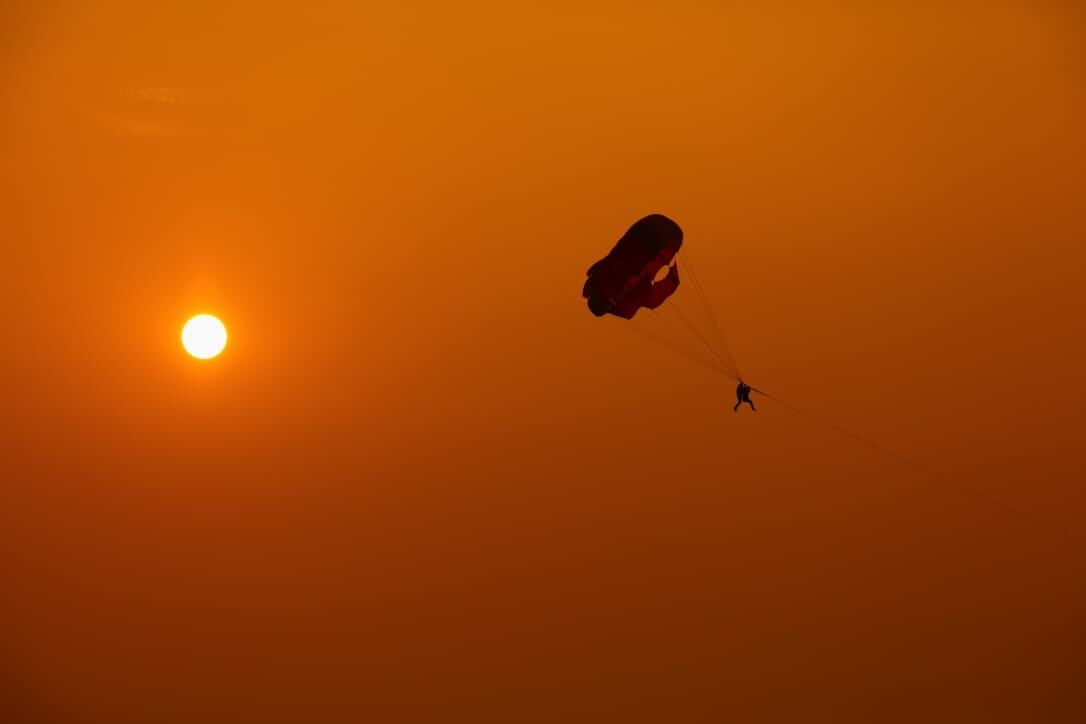 Parasailing is also another water-based adventure activity which is immensely popular with tourists in India. In order to become a parasail operator, you need to qualify for the power boating license. You can complete parasailing and powerboat handling courses from the water sports academy in Goa.
c) Speed boating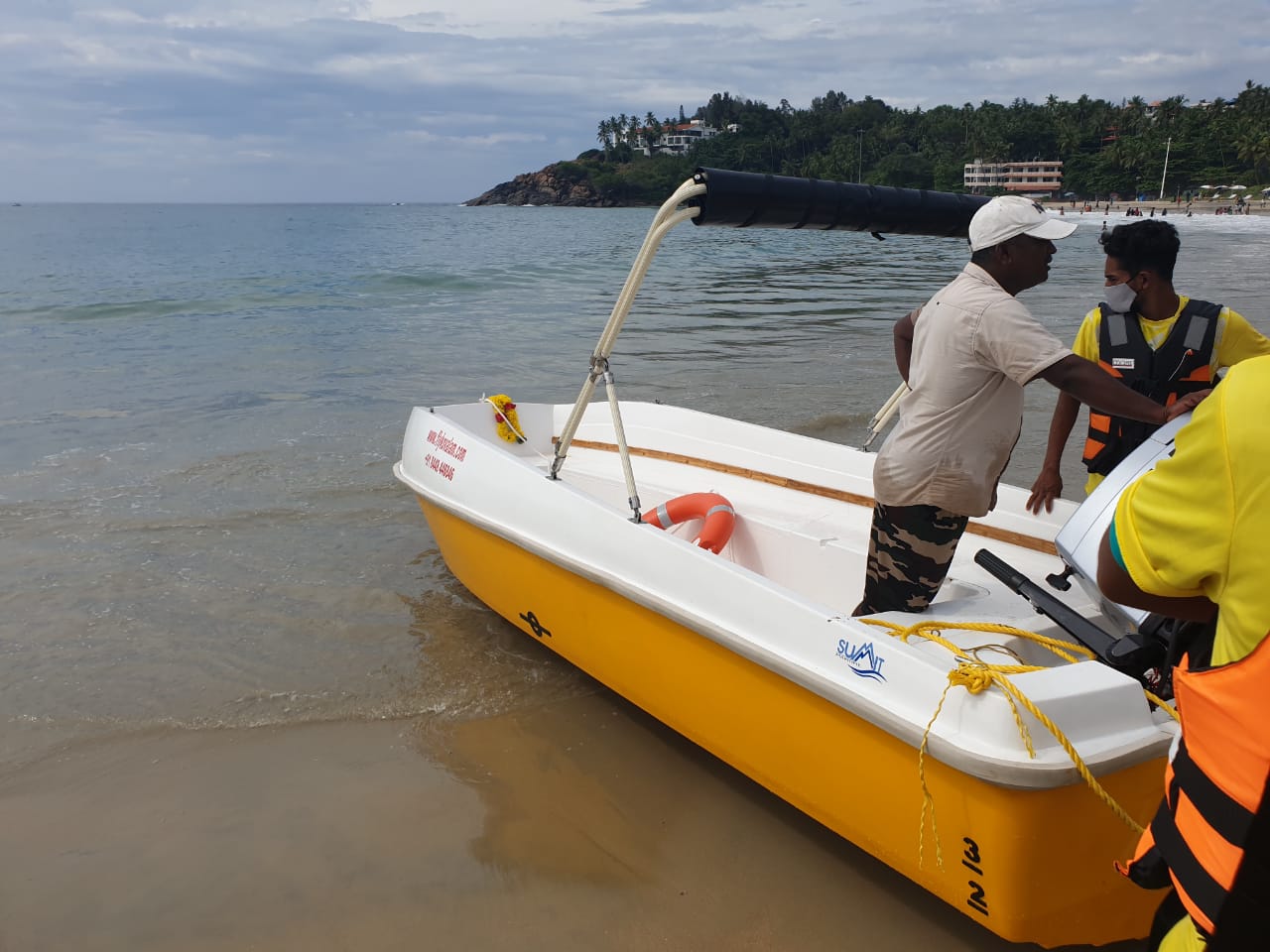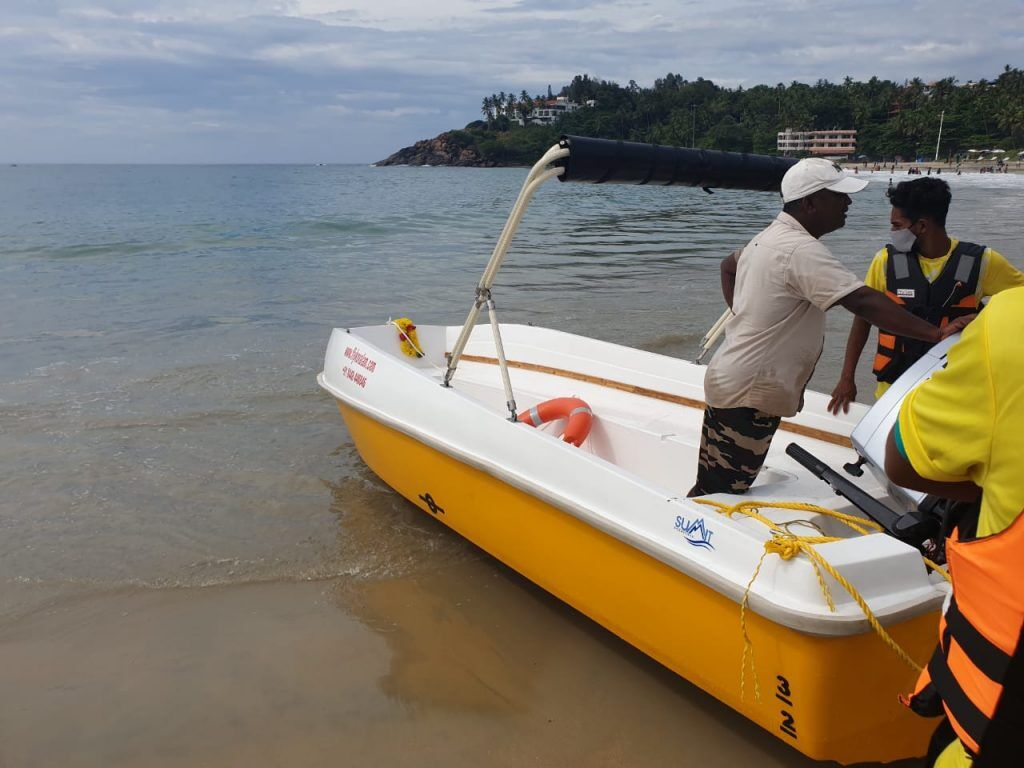 Speed boating is also another adventure activity which is immensely popular with tourists in India as it involves less of a risk. Guests will be equipped with a life jacket throughout the trip. In order to drive a speed boat; we need to study the powerboat handling course from a reputed institute.
The GOA national water sports academy provides this certificate. Once we get this certificate, we can easily get it endorsed by the local port department for the powerboat license.
There also other water-based activities which are popular like fly boarding, river rafting, kayaking, standup paddling etc. Again these courses are provided by the National Water Sports Academy, Goa.
2.Air Based Adventures
let's look at some of the air best adventure activities :
a)Paragliding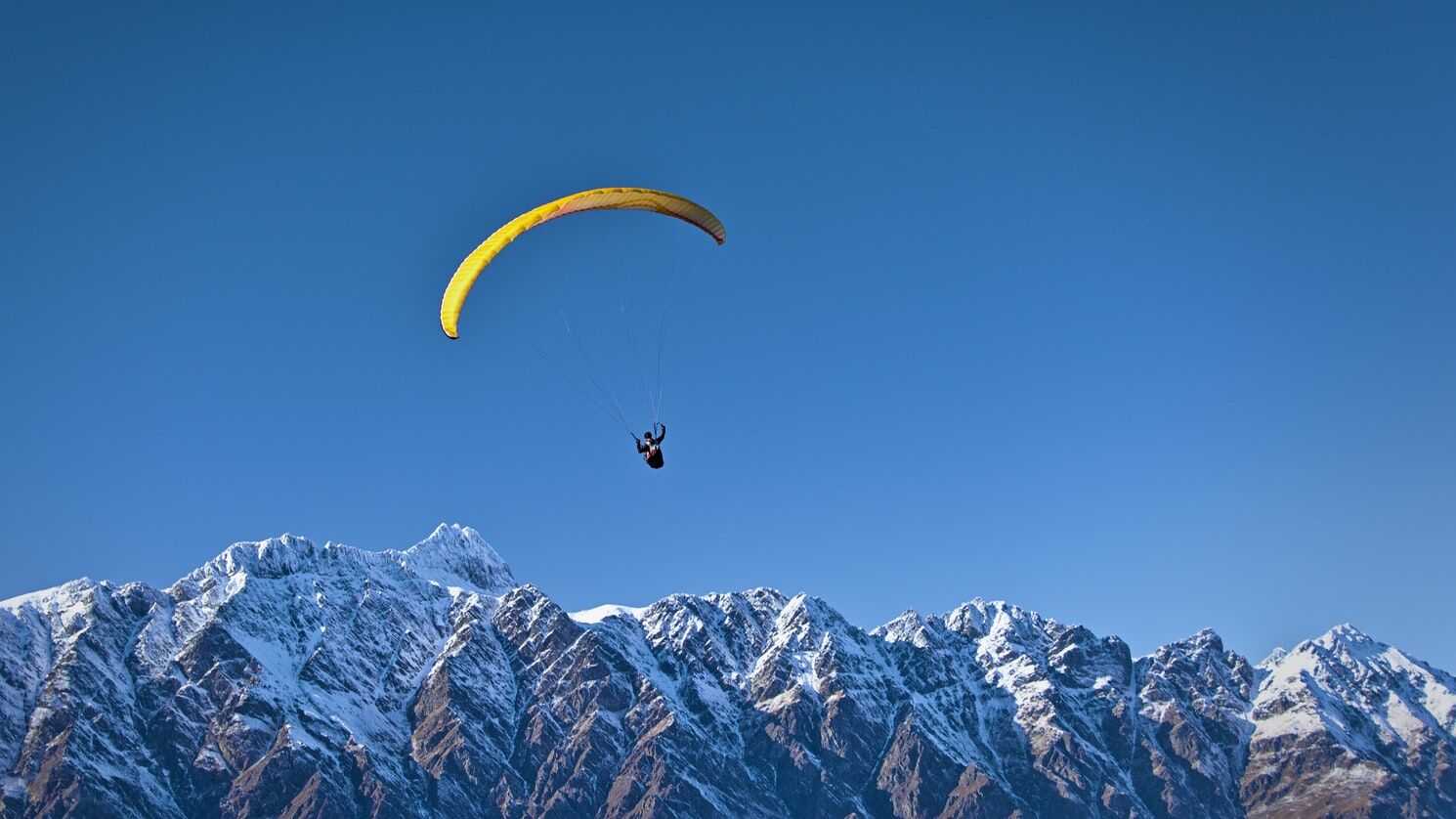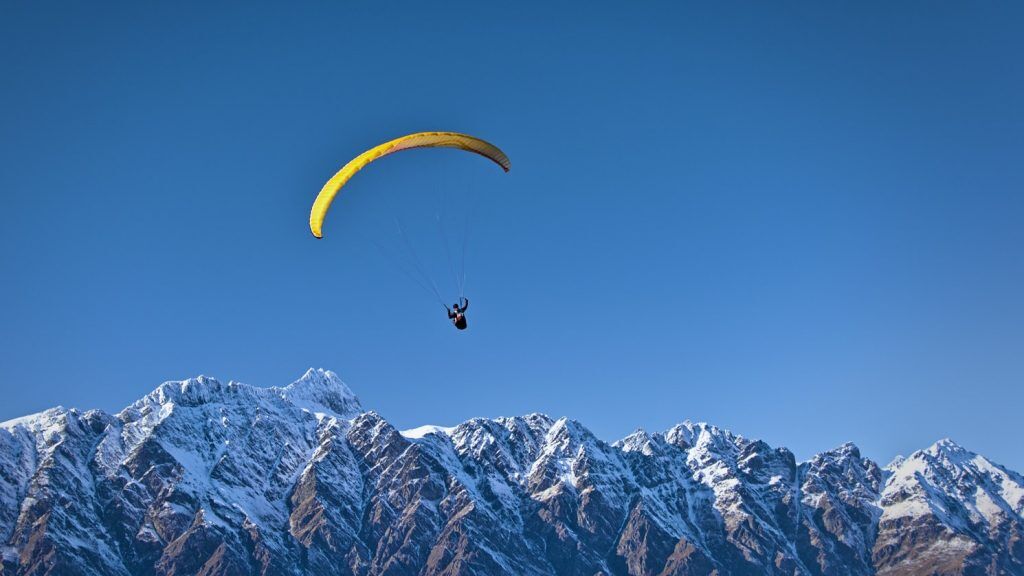 The difference between parasailing and paragliding is that in paragliding we are doing it over the over a cliff. In parasailing, we use a custom made parasail boat for launching and Landing But in paragliding, we just fly off from a cliff. Paragliding is always assisted by a paragliding instructor. This is also another exciting career option whereby we can become a paragliding instructor and take tourists for a paragliding trip showing them the beauty of our country. In India, paragliding operators are present in most popular tourist destinations like Manali, Wagamon, etc.
b)Hot Air Ballooning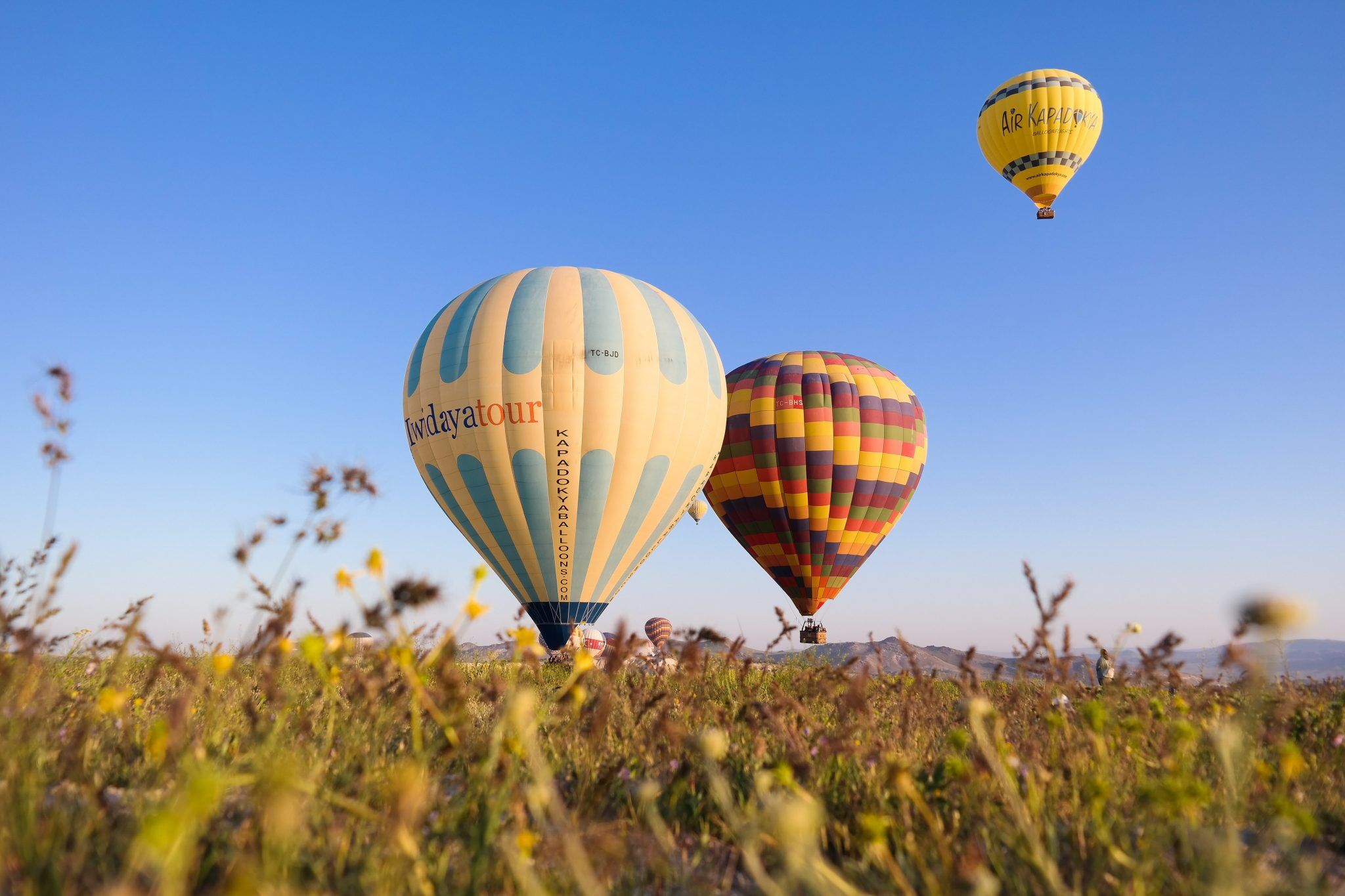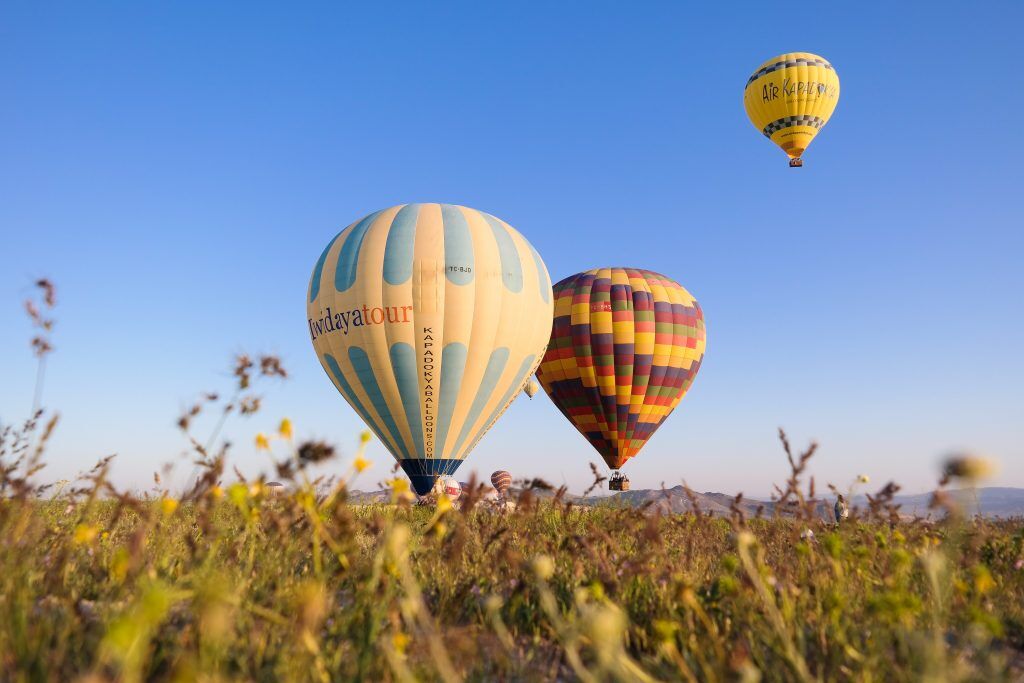 An adventure trip on a hot air balloon is also an immensely popular adventure activity with the tourists. This is something new in India although it has been a popular sport in the international adventure sporting arena. Hot air balloon trips can give you an aerial view of the scenic beauty of our country. Hot air balloon operators earn lucrative salaries around the world.
c)Skydiving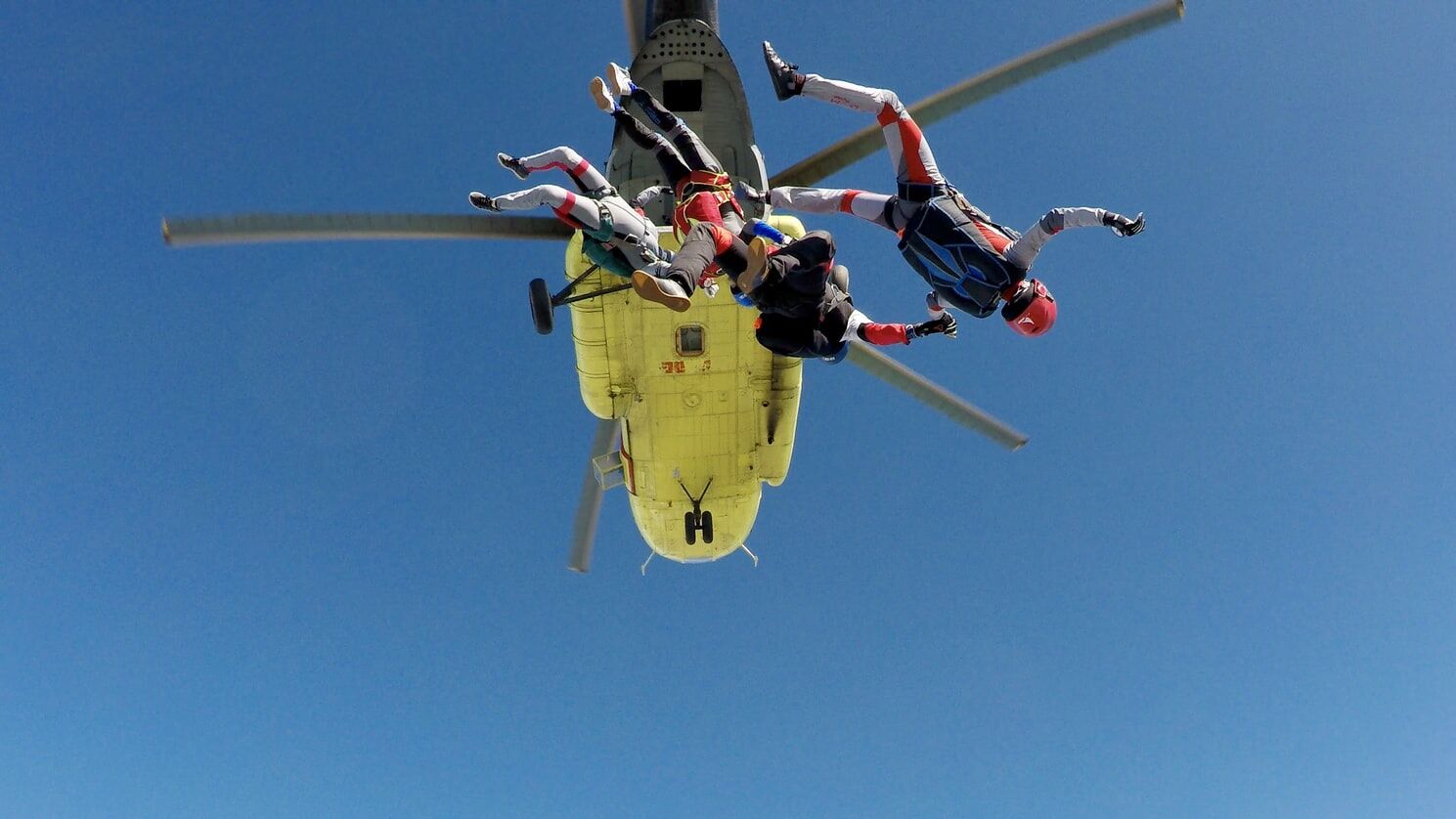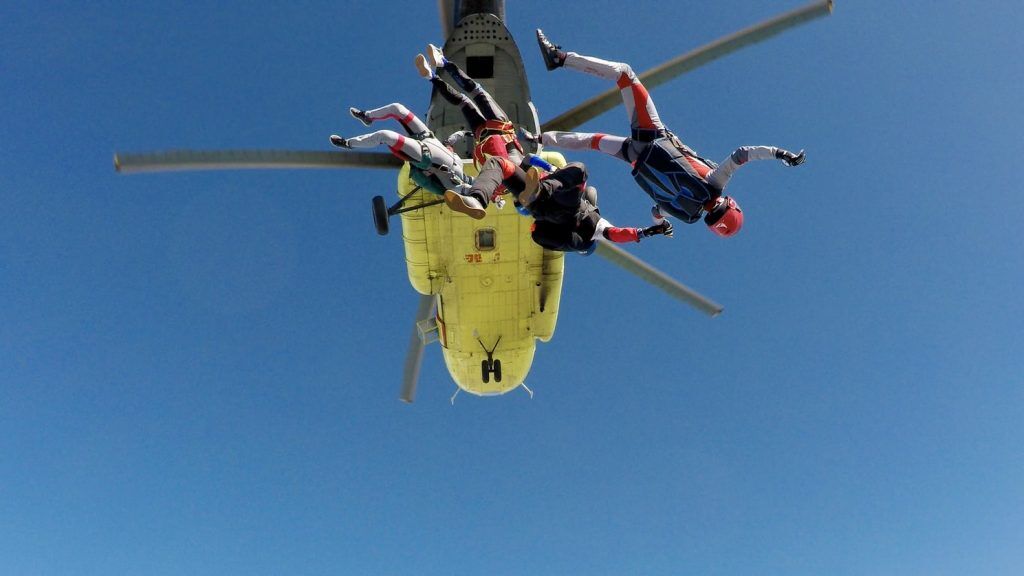 Skydiving is also another lucrative career option, and it's trendy in countries like the US, UAE, New Zealand etc. It's a thrill for the tourists to jump off from a high flying aircraft at a certain altitude. Indian parachuting federation also promotes skydiving in India. There are international institutions offering skydiving instructor courses with their certificate.
3.Land-based adventure activities
Many tourists prefer land-based adventure activities as well as it involves lesser risk compared to the other two activities.
a)Snowing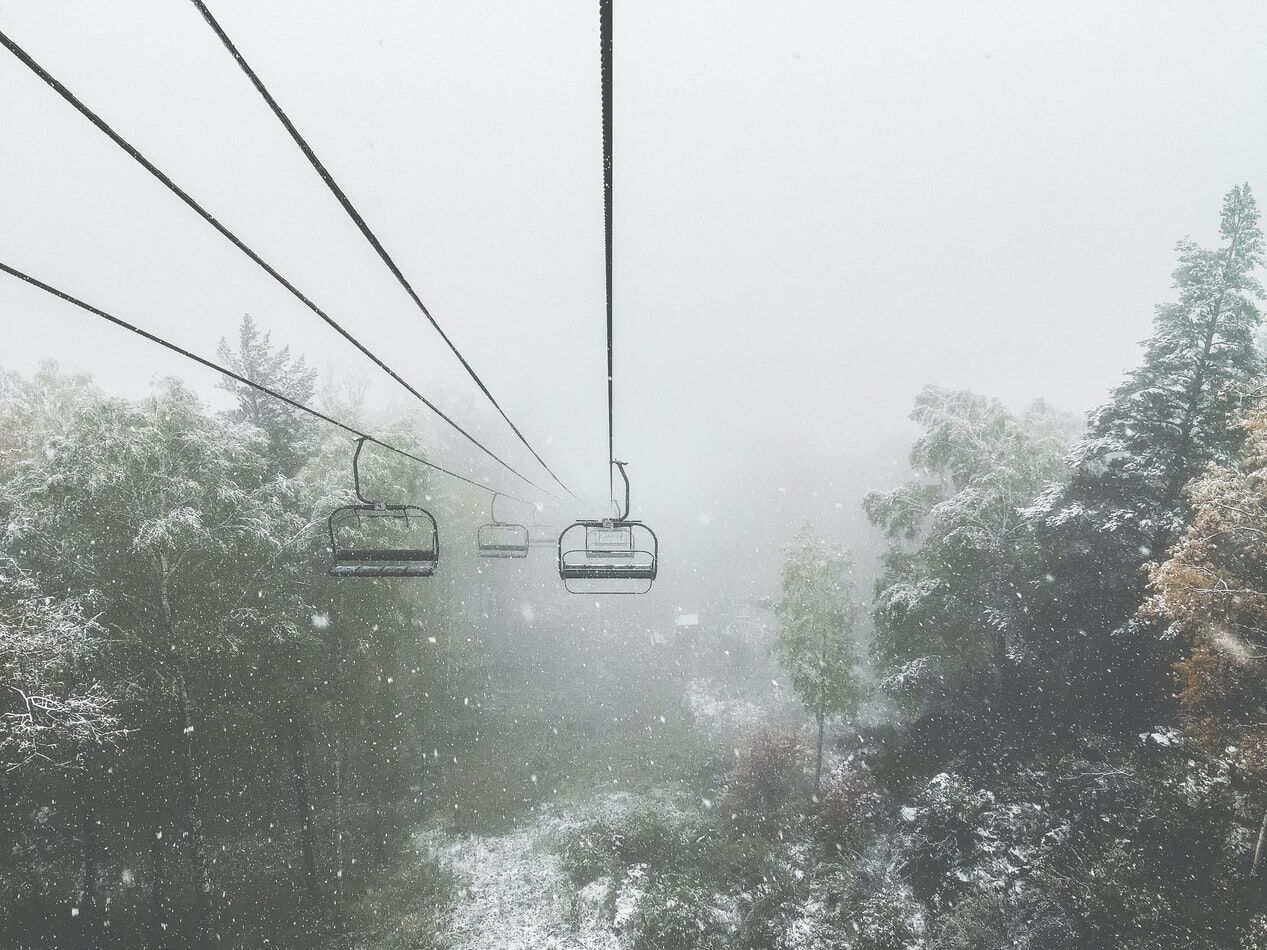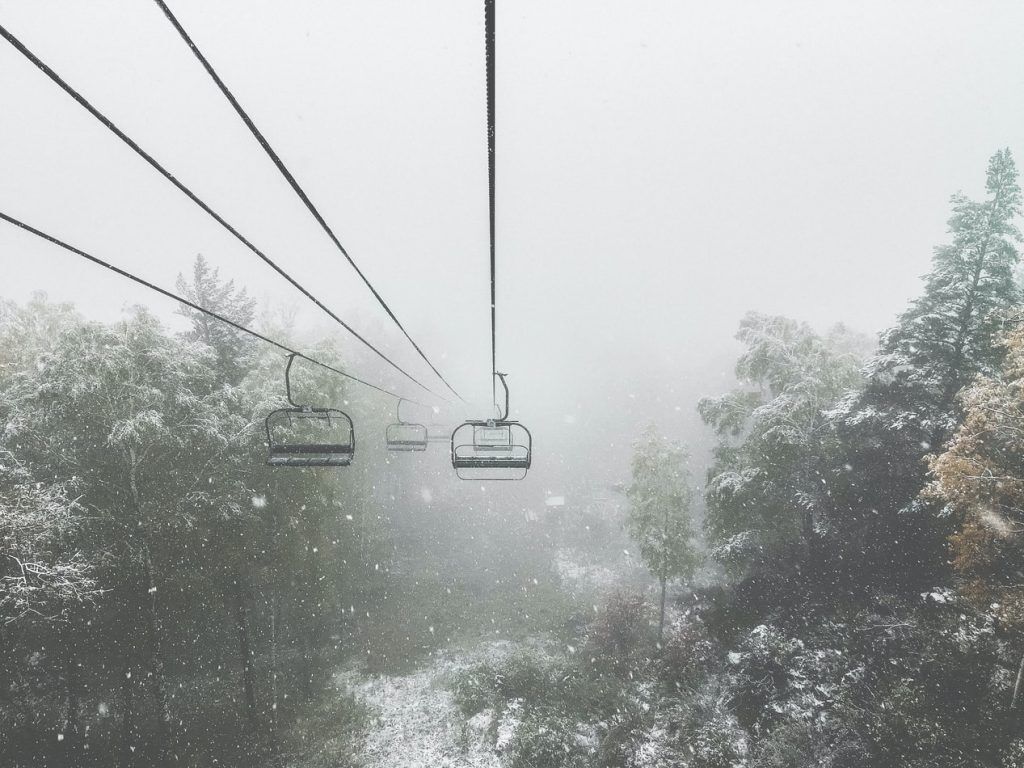 Snowing is also one of the popular activities especially in the northern part of India where it snows heavily during the winter season. Places like Manali, Shimla, Jammu offers good snowing experiences to tourists from all over the world. The operators in those destinations offer jobs in guest relations, guest assistance, and tourist guides etc.
b)Camping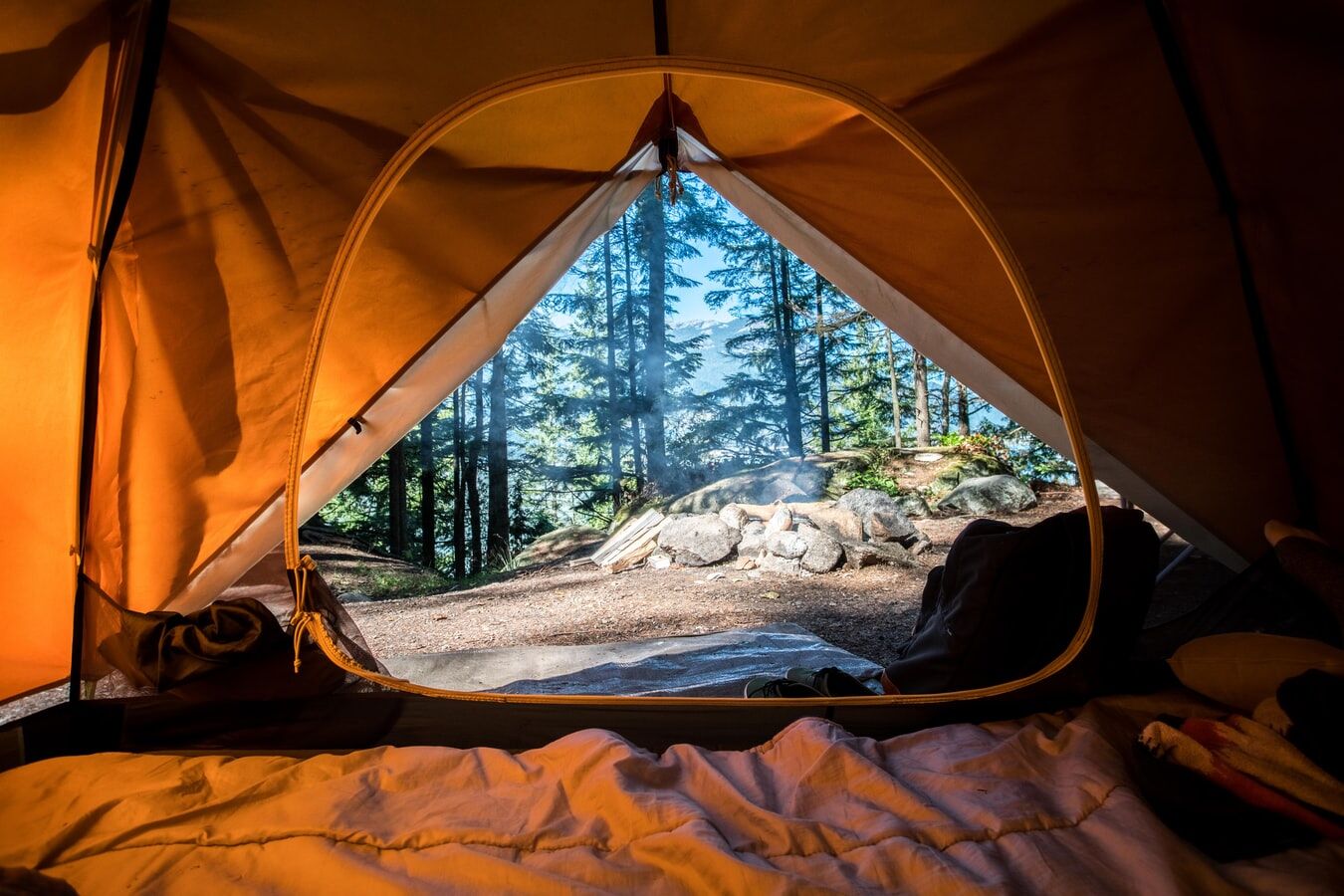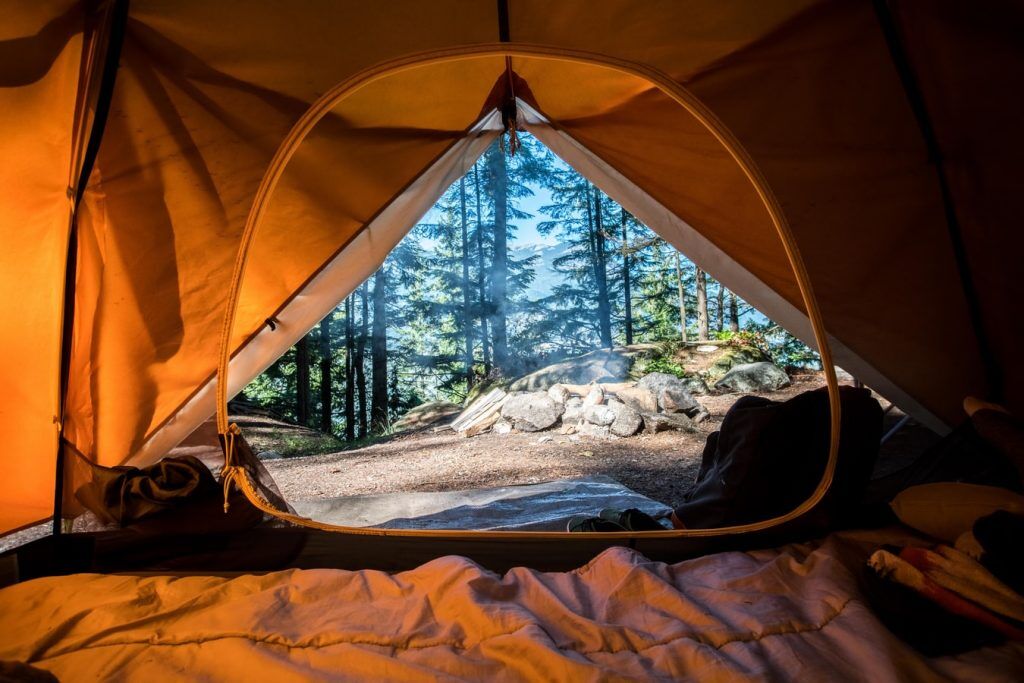 Camping is often considered as a simple land-based adventure activity as it involves staying in tent accommodation. It can be risky if the tent is set up in an area whereby the risk of wild animals trespassing is severe. Again they need personnel trained in identifying and setting up campsites, guest relations and service.
c)Trekking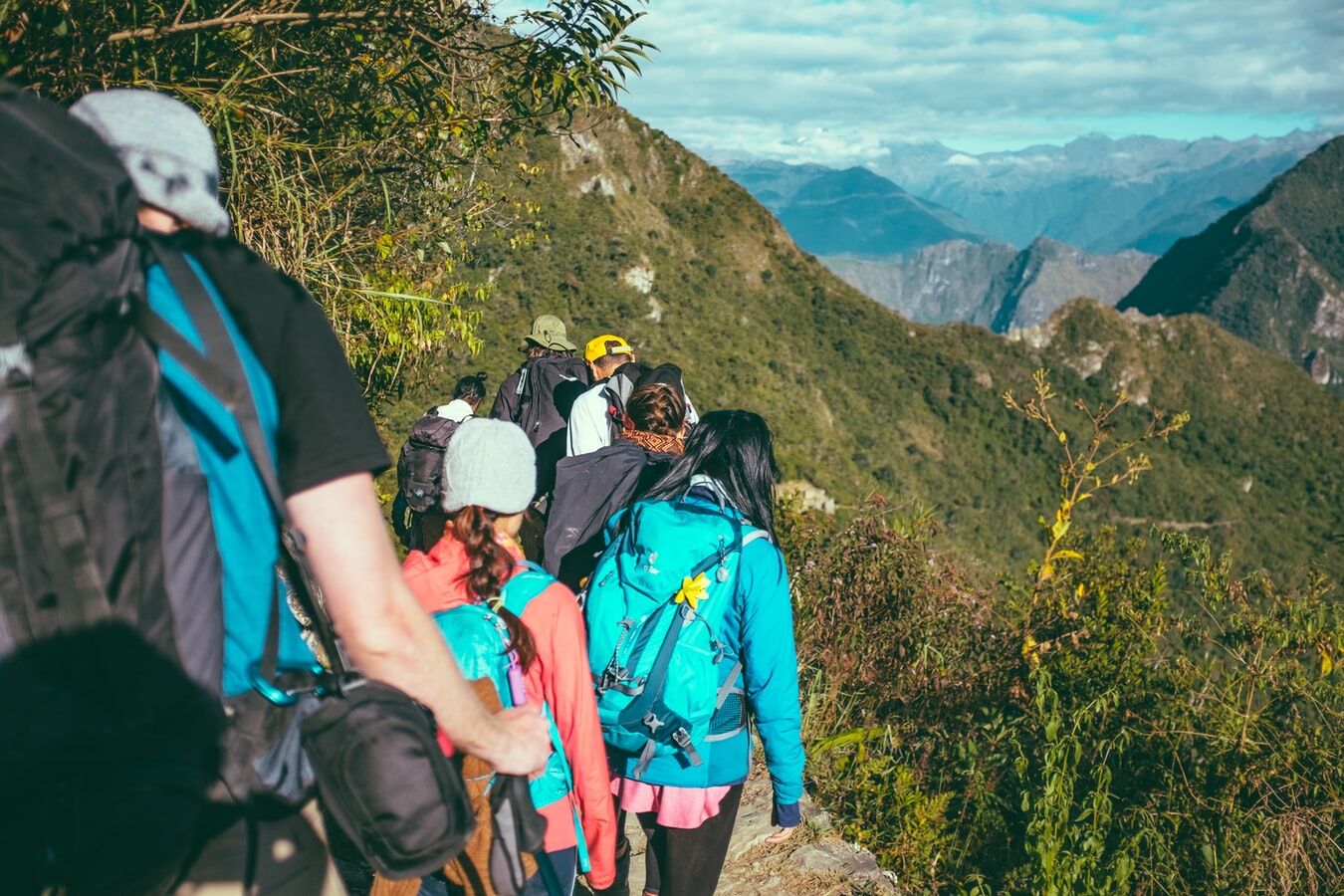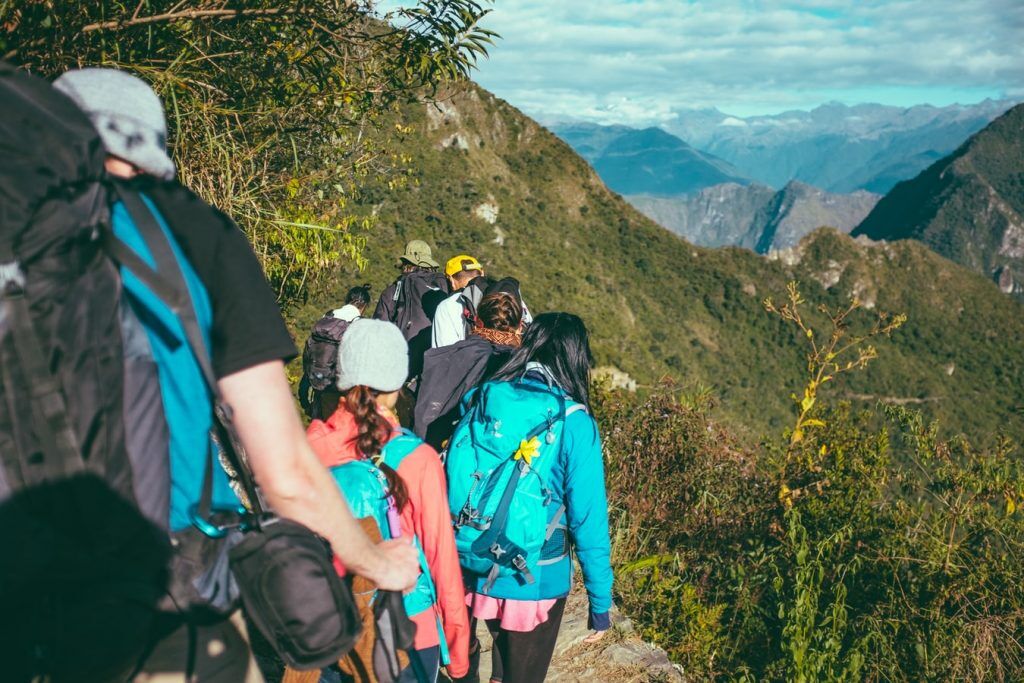 Trekking involves climbing the mountains. The Himalayas in India offer great trekking experiences to tourists from all over the world. Kerala also offers great trekking sites in places like Munnar, Wagamon and Idukki where guests will be taken through lush green forests. Wild animal sighting is also a common phenomenon during trekking expeditions.
d)Rock Climbing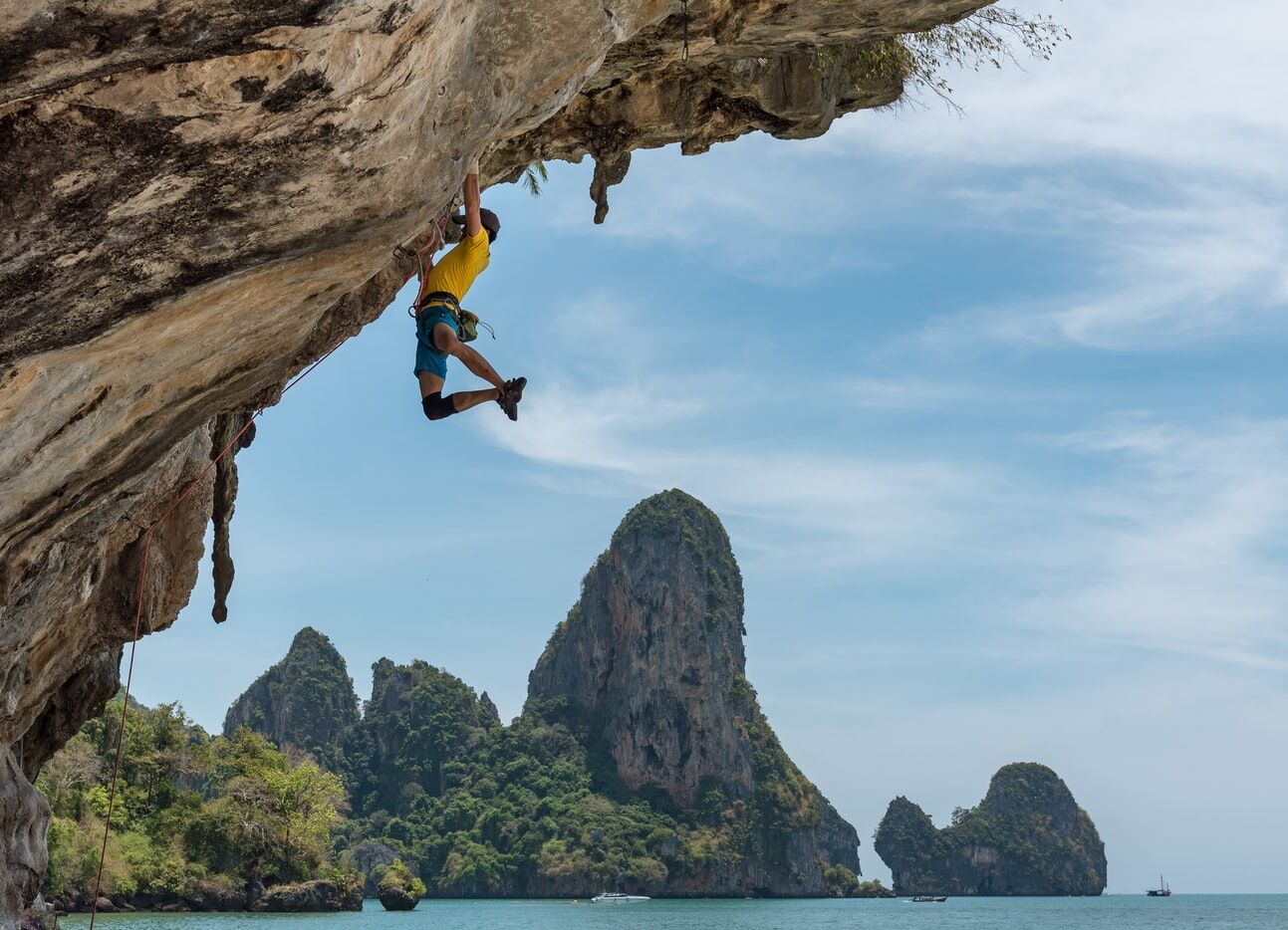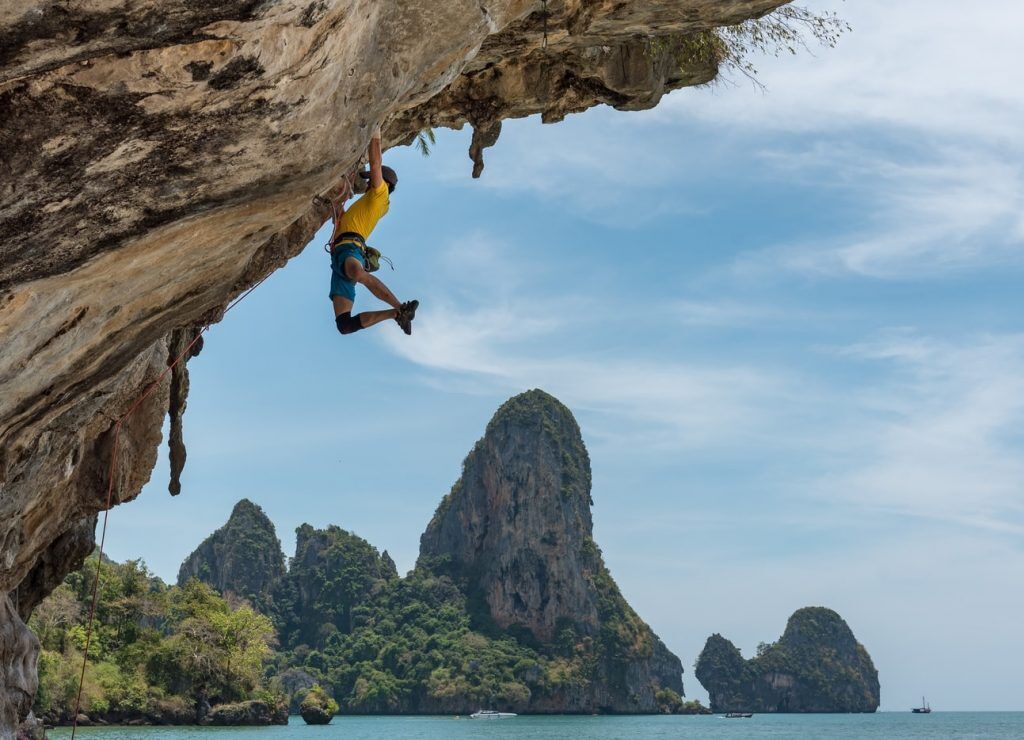 Rock is a riskier and strenuous adventure activity and is liked by many tourists and it's becoming a popular sport as it tests the fitness level of the person. Rock climbing needs safety gears for the tourists and rock climbing experts are recruited by these operators countrywide.
e)Zipline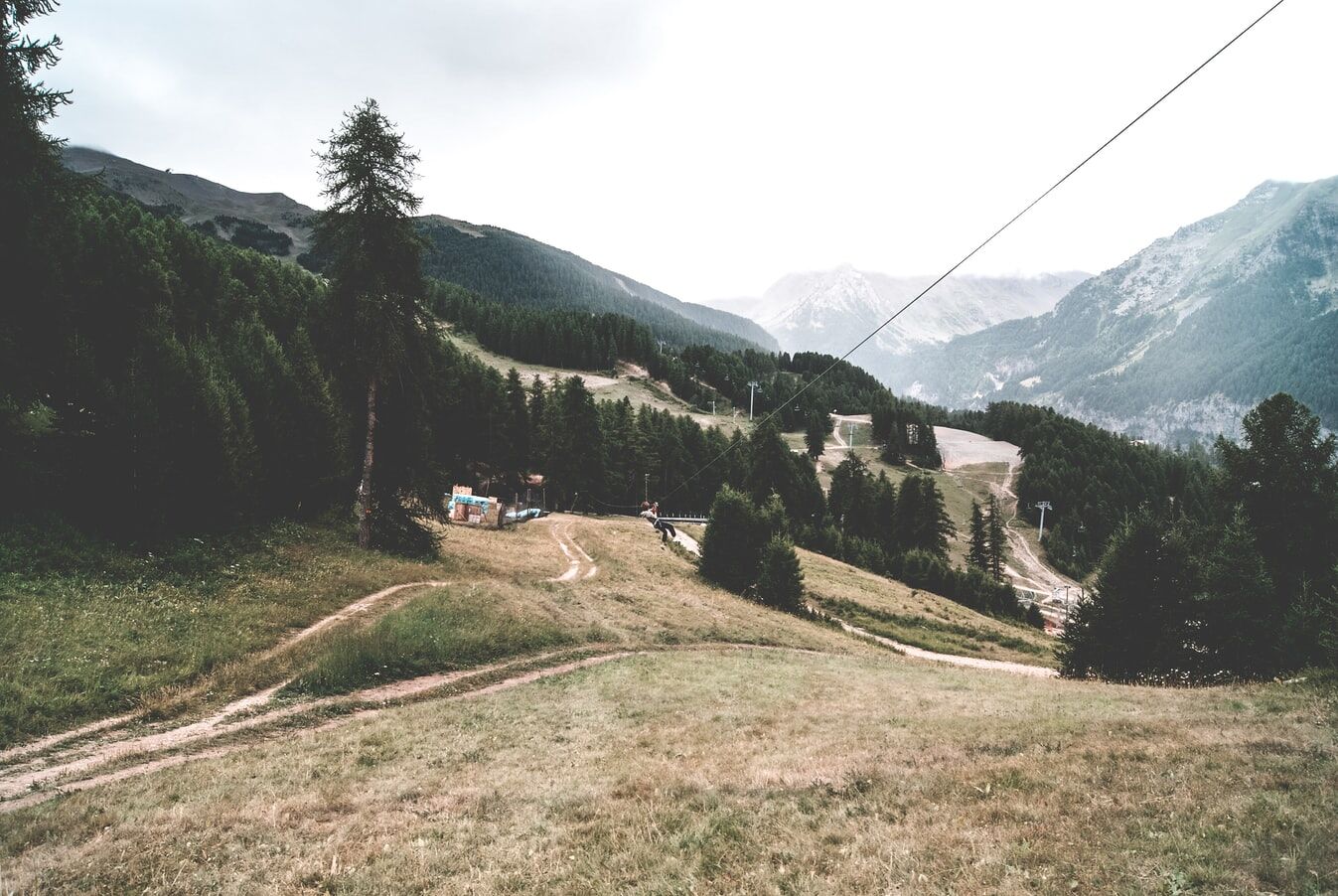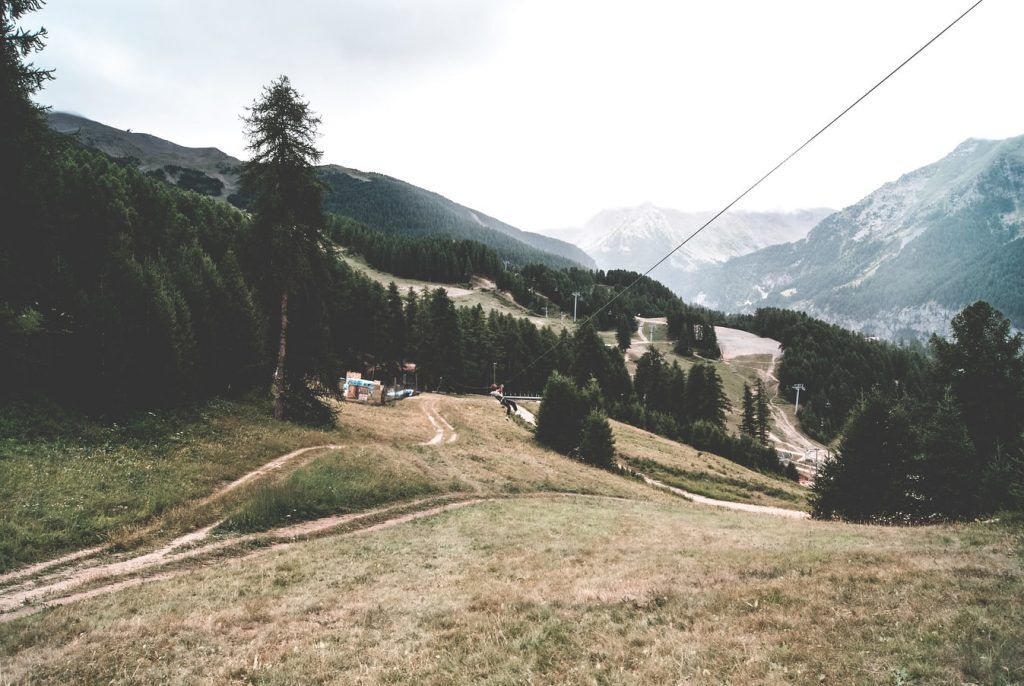 Zipline is also getting very popular in India especially in the hilly areas where guests are pushed through the zip and they can enjoy the scenic beauty of the place while doing it. Again safety gears are very important for the guests.
f)Mountain Biking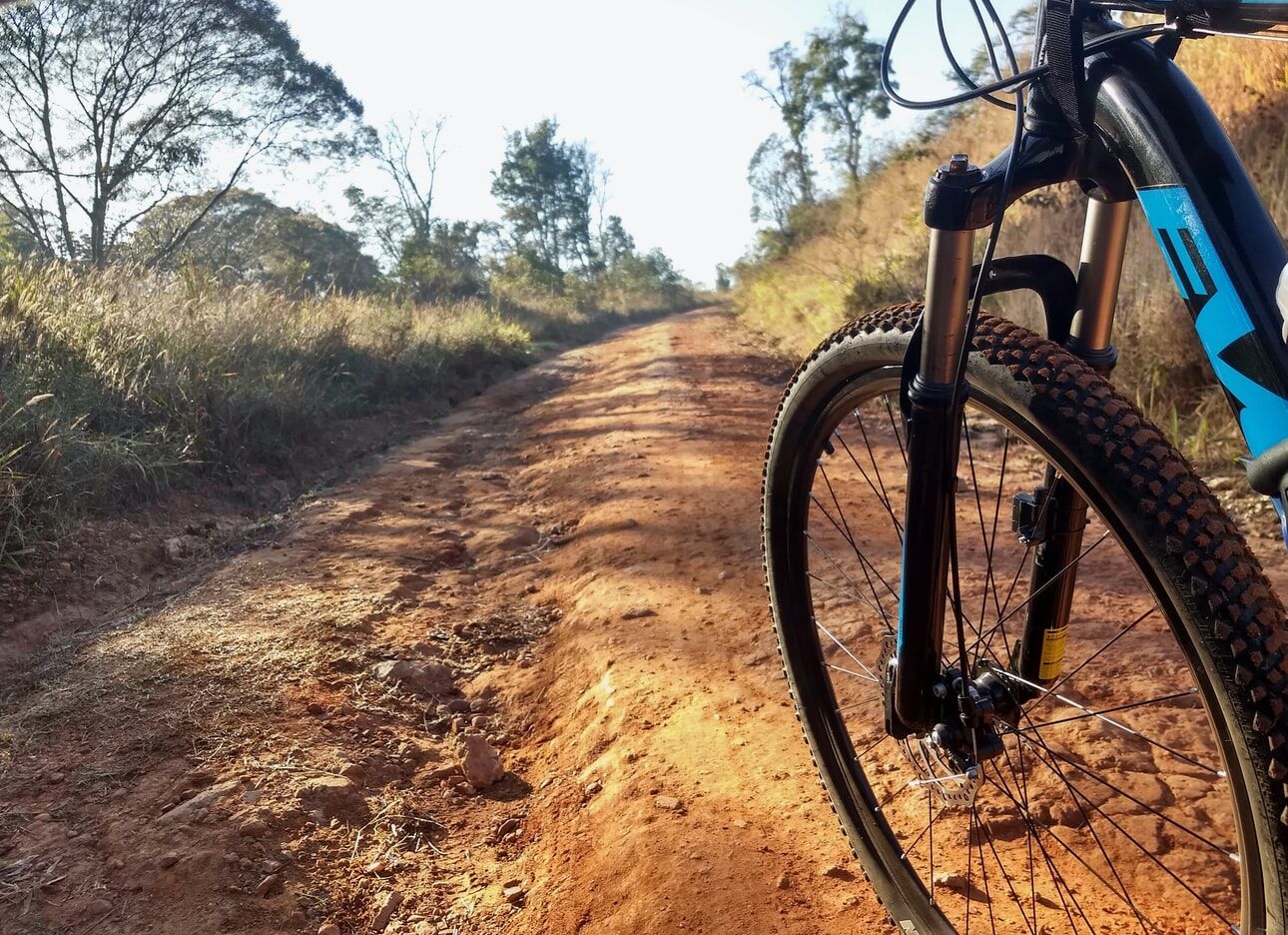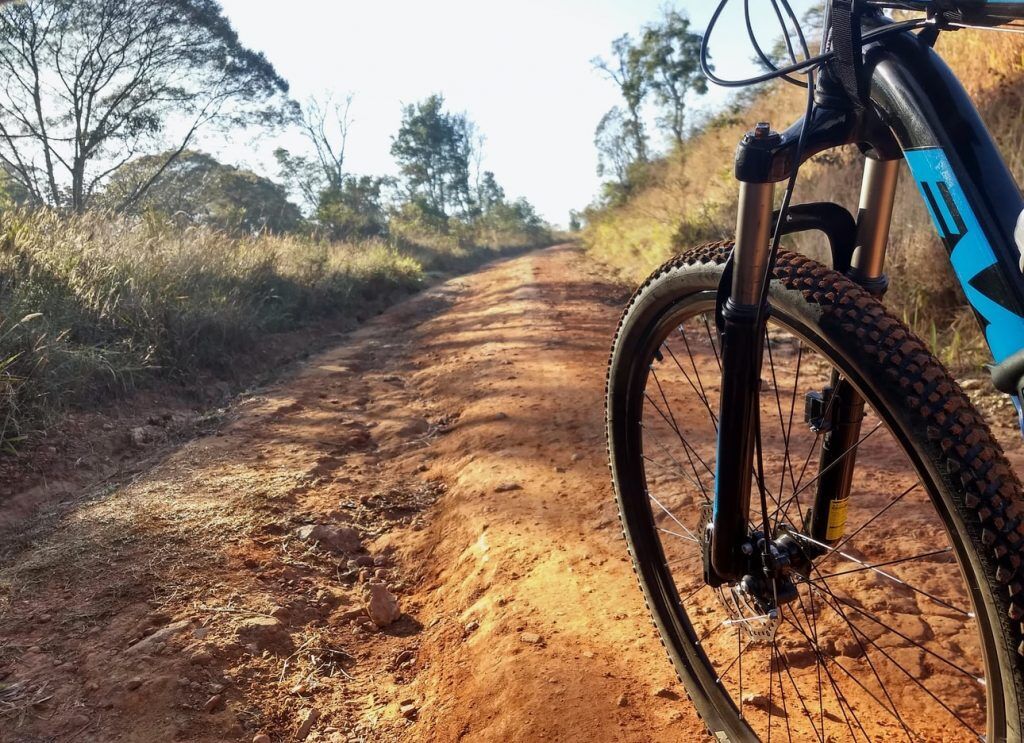 Mountain biking can be done using ATVs, bicycles or powered bikes and dirt riding is one of the most popular biking for biking enthusiasts. It gives immense pleasure to drivers driving through challenging muddy tracks.
So to sum it up all these are some of the different adventure activities which are popular in India and offer immense career opportunities if you have the passion and will to pursue it.
Please read my article on Adventure Tourism here
If you want more details, please contact the writer on travellertechy@gmail.com.